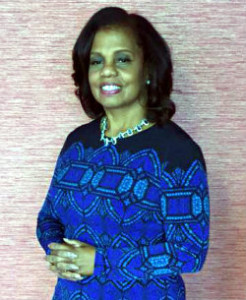 Elder La Tanya R. Onuzo received Jesus Christ as Lord and Savior in 1977 as a student at Bethune-Cookman College. After graduation in 1980 with a Bachelor of Science degree in biology, she returned to her hometown of St. Petersburg, Florida.
The life-changing experience of the love and power of God and her strong belief that Jesus came to seek and to save the lost, compelled her to preach and share the Word of God. Evangelist Onuzo worked on the streets through personal evangelism, in home Bible studies, in prison crusade ministry outreaches and as a women's conference speaker.
In 1985 she attended Rhema Bible Training Center in Tulsa, Oklahoma to further her training as an evangelist. Upon graduation in 1987, she rejoined Faith Community Fellowship and served as the pastoral care minister. Committed to fulfilling her calling, she served as a leader and minister in various Christian organizations: Prison Crusade Ministries, Women's Aglow and Youth Community Outreach.
In 1989 she met and married Chika N. Onuzo, who is presently the senior pastor of Resurrection House For All Nations. They currently live in Fayetteville, Georgia with their three beautiful daughters: Amara, Jessica, and Angela.